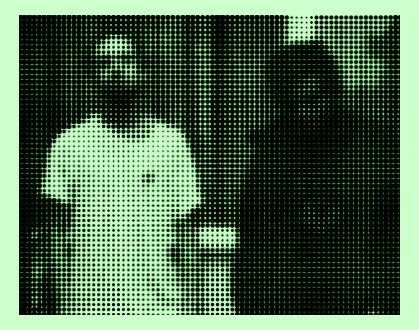 Interview from 'winter-for-Golem' fanzine
Trencher have released two cassette albums and a 7" over their 5 year career. Consisting of only bass and drums with dual vocals, playing short set lists and even shorter songs. Lock-Monger (drums, bass, voice) was interrogated in February 2002:
WHAT DOES TRENCHER MEAN ? WHERE DOES IT COME FROM ?
- Trencher actually means: a large plate, but I like to think of it as a soldier in the trenches of WW1. The idea came from the sappers, who dug through the trench to the enemy side to blow them up. We used to be called Death Squad, but that was too cliché.
DON'T YOU THINK TRENCHER, THE NAME, IS CLICHÉ?
- Yes and no. The cliché is part of the humour; it's all relative, everything would be deemed cliché if you look at it in a certain way. The word Trencher is abrupt and almost awkward, a bit like the music.
HOW WOULD YOU DESCRIBE YOUR LIVE SHOWS ?
- Like a violent theraputic catharsis OR an exorcism getting ugly. Basically sharp, short, penetrating, insistent, brutal, fast and loud. Sometimes we get costumed up for the ritual but mostly the props get in the way.
WHAT ARE YOUR INFLUENCES ?
- being mugged, falling over in public, Knut Hamson, John Fante, Jesuit, Crom-Tech, Lack of Interest, Today is the Day, Mortician, God-Head-Silo, Cattle Decapitation, Carcass, Unsane, Bastro, Burning Witch and Slint.
ANYTHING YOU WANT TO ADD ?
- Trencher put the highest importance in absurdity, complexity and brutality. Oh yeah, we got a 7" coming out soon as well.
GET IN TOUCH WITH TRENCHER: liams79@hotmail.com